Stowell Jr. , Carl Joseph
1931 – 2021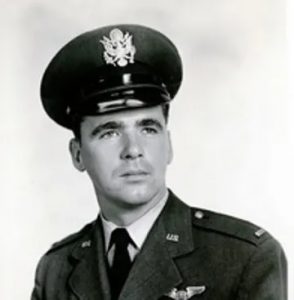 Carl Joseph Stowell Jr., retired Air Force Major and Real Estate Broker, passed away peacefully at age 90 on Friday, August 27, 2021. Carl was born in Easton, Maryland. He was divorced in 1984 and never remarried due to his caring for his disabled son.
He is survived by his daughter, Carla (Stowell) Ward and her husband, Derrick Ward; grandsons, Colin, Jack and Luke from Arizona; a son, Stephen Stowell of Columbus, Ohio; a sister, Beverly (Vernon) Bacon of Houston, Texas, and her four daughters, Carol Lee (Tom), Diney (John), Sandra (Carmine), Janet (Kent) and their families; brother-in-law, David (Patricia) Gurley, and a companion, Ethyl Erwin from Reynoldsburg, Ohio.
Carl entered the Air Force in 1951 and served as a combat-ready fighter pilot with missions in Vietnam and Korea. He served as a forward Air Controller and Paratrooper. He was also a civilian-certified flight instructor in aircraft, helicopter, tow planes and gliders for 35 years. Carl later became a real estate broker and owned his own successful real estate company. He graduated from Franklin University in Columbus, Ohio where he was entered into "Who's Who in American Colleges and Universities". He was an "Able Toastmaster" and was the Past President of Toastmasters International for central Ohio. He was a missionary and team member for eight "Work & Witness" projects around the world with a local Church of the Nazarene. He was a member of the Church of Jesus Christ of Latter-day Saints, where he was an ordained High Priest, who served on the High Council for five years. He also did a lot of volunteer work.
Carl's favorite scripture is 1st Corinthians 2:9, "Eye hath not seen, nor ear heard, neither have entered into the heart of man, the things which God hath prepared for them that love him".
Family will receive friends, Wednesday, September 1, 2021, from 5-7PM, following a funeral Service Thursday, September 2, 2021, at 11AM, at SCHOEDINGER EAST FUNERAL HOME, 5360 E. Livingston Ave, Columbus, OH 43232.