Robert (Bob) W. Tessman passed on March 24, 2018 in Colorado Springs, Colorado. He was born Jan 7, 1937 in Cleveland, Ohio.
Robert was the son of the late Carl Tessman and Helen McIntire.  Married 52 years to Toni Carole Tessman (Desmone).  Loving father to Karyn Miller (Robert Miller) of Rockvale, Colorado and Jacqueline Tessman of Colorado Springs, Colorado.  Survived by sister, Rita Burroughs (Ken Burroughs) of Medina, Ohio.  Brother-in-law to Richard Desmone (Kenneth Desmone) of Lakewood, Ohio, Jeffery Pawluk and the late Lucianne Pawluk (Desmone) of Cleveland, Ohio.  Nieces Janine Chmielewski, Whitney Taylor, Marissa Pawluk and nephews Anthony Pawluk, Charles Leftridge, Jr. and Porter Crenshaw and many cousins.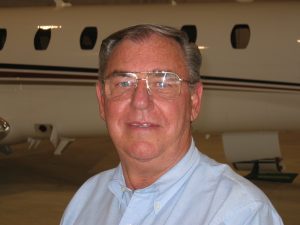 Bob served as a Medic in the United States Airforce during the Korean War.  He was employed as Chief Pilot by JAMM Aviation, Flight Instructor for The Ohio State University and Recurrent Training Instructor to Net Jets pilots at Flight Safety International of Columbus, Ohio. 

As an aviation instructor he assisted many pilots to excel in their careers through his training.  He enjoyed Aerobatics, Glider Flying, Boating on Lake Erie, Scuba Diving, Skiing, Archery, Table Pool, and he excelled in Trap Shooting winning numerous awards. He loved duck hunting and fishing, especially with his best buddies Chuck and Norm.  He always had great stories to tell from his fishing trips up to Ontario with his good friend Ralph Liebert.
Robert was a member of the Columbus Corvette Club and his 1976 yellow Corvette fit right in.  He was a current member and past President of the Professional Pilots Association of central Ohio. Bob was also a Commodore of the Scioto Boat Club .
A message from Bob's daughter, Jackie Tessman: "If you have a story or a nice memory of my father, please post on this site. http://robert-william-tessman.forevermissed.com/
It would help my Mom a lot, and my Dad has such a wonderful life as a pilot and met so many wonderful people. Thank you and God bless."