Sanford Vaughn Jr., 87, died Monday, November 28, 2022. Born February 26, 1935 in Portsmouth, OH to the late Sanford and Beulah Vaughn.
Because his fat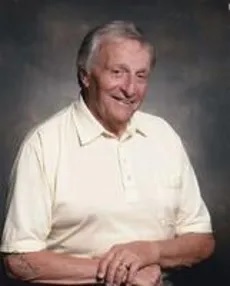 her had an airport, Sanford grew up to love flying and airplanes. He started flying at the young age of 14. Sanford went on to graduate from Chillicothe High School in 1953 before attending Ohio University. In 1961, he joined the U.S Army working as an airplane mechanic. He would serve 3 years in the service being stationed in Panama. Sanford spent the majority of his career as a corporate pilot. He was very involved around the community being a member of Scioto Masonic Lodge #6 for 50 years, South Bend Scottish Rite, American Legion Post 283, United Flying Octogenarians, as well as numerous other flying organizations including AOPA, QB, and EAA. He is proud of his "Wright Brothers Master Pilot" award, his own tailwind plane that he built and loved flying, riding his motorcycle, and cycling on the Tour of the Scioto River Valley.
Sanford is survived by his loving wife, Joyce Vaughn; children, Carol Vaughn, Steven (Sherry) Vaughn; grandchildren, Nina Wilkerson, Brad Beverly, Lisa Luckett, Jeff Beverly, James (Elizabeth) Vaughn; 24 great-grandchildren; 3 great-great-grandchildren; siblings, Freda (Charlie) Ratcliff, Carolyn (Dave) Phipps, Richard (Vicki) Vaughn, David (Melinda) Vaughn. He is preceded in death by his parents, 2 brothers, and 1 sister.
Friends and family may visit DWAYNE R. SPENCE FUNERAL HOME 550 HILL RD N, PICKERINGTON, OH 43147 on Friday, December 2, 2022 from 5-7pm. Friends and family may also visit Peace United Methodist Church 235 Diley Rd, Pickerington, OH 43147 on Saturday, December 3, 2022 from 2:30-3:30pm with a funeral service to follow beginning at 3:30pm with Pastor Barb Parrot officiating. Online condolences can be found at spencefuneralhome.com