Ted R. Mosure, #11, age 63 of Columbus, Ohio  June 18, 1985 at his residence following a short illness.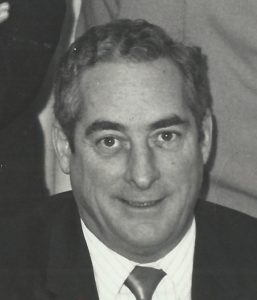 Graduate of Grandview High School 1940 and The Ohio State University.   Flew C-47's for the Army Air Corps 1942-45. First combat action was dropping the Airborne into France on D-Day.  He participated in Operation Dragoon, the second invasion of France and was involved in Operation Market Garden and resupplying the Battling Bastards of Bastogne during the Bulge.    After getting his degree in Business he re-enlisted in the Air Force and served during the Korean conflict ending his military career as Captain.

Ted flew professionally for Standard Oil of Ohio, Anchor Hocking Glass, and retired after flying 25 years with Beasley Industries.   Member of the Hilliard Post of American Legion and Moose Post in Hilliard. Earned a certificate acknowledging his status as one of the first ten Master Bush Pilots in Alaska.
Son of Harry Mosure and Hazel E. Anderson.  Preceded in death by wife, Patricia McNally Mosure 1975.  Survived by seven children, their spouses and many grandchildren.   Also survived by brother Robert N. Mosure and sister Betty Stevenson both of Columbus.